Providing quality solutions for over 20 years
Looking for developers which can provide real solutions? we specialise in out-of-the-box problem solving, and are always keen to take on new challenges. As your strategic partner, we offer tailored solutions that streamline and automate your business operations.
---
I highly recommended webdev because they have excellent opencart support, prompt customer service and are willing to go that extra step to get things done!!
Their quick response when i needed it the most, saved me thousands in lost revenue and that's why I am thankful they are my new Australian based Opencart e-commerce host provider.
Crystal Toth, Rabbit Toys Australia
http://www.rabbittoysaustralia.com.au/
I was highly impressed with the outstanding customer service and quality plugin from the team at Website & Internet Development and would recommend them to any business looking for a solution for Wordpress/Eparcel. Great Job Thanks
Carol Brunswick, Abdomend in Australia
http://www.abdomend.com.au/
Unity Payroll Website Launched!
December 1st, 2018
Unity Payroll is a fantastic service providing payroll management services to individual contractors and businesses. Their mission was simple:
They wanted a colour scheme to match their Australian roots and help build recognitiion.
They wanted to target mobile devices, so design responsiveness was a must.
Thanks guys for the opportunity, You've been fantastic to work alongside.
If your a contractor and looking for a payroll solution which has been designed and built from the ground up, and doesn't look like some dinosaur built in the 80's, then check these guys out. Their rates are competitive and the discounts they offer for referrals are fantastic.
---
Redback Vapery Website Redesign
January 7, 2018
It's always good to work with a business who really cares about the products they produce, and redback vapery is no exception! All their products are small-batch and hand-crafted to ensure the highest quality.
It was a real pleasure to work with this team, thank you guys for the opportunity. You've been fantastic to work alongside.
If your a vaper and looking for quality e-liquids at a competitive price, redback vapery is a must to check out.
---
Pandamonia Logo Design
January 7, 2018
This was a fun quick job for the awesome team over at Pandamonia!
Thanks guys for the opportunity to work alongside you and for the fun challenge
---
VFocus Website Redesign
December 18, 2017
VFocus was an exciting challenge - to give an modern fresh corporate feel to an existing website which needed attention. It wasn't a big site, so with the help of some animation we were able to completely transform their online prescence.
VFocus is a Canberra based company which provide a range of consulting services to both the Public and Private sectors. It is Managed and directed by the very talented Julie Summerfield.
If your looking for fully accredited training, consultancy and/or project management you must check out VFocus, they are a fantastic business: www.vfocus.com.au
---
Club Vape Industries launched!
July 04, 2017
This was one project which we were heavily invested in. For some of our team, quitting smoking has always been a challenge. When we were approached by Club Vape, we were both keen and intrigued by this product. Since completing this project we are happy to say that for some of us, it has been over 2 months since quitting and have reaped the health benefits which has accompanied that. Thank you Club Vape for the new lease on life, and for having us involved in such an exciting launch!
Club Vape is a professional and dedicated team, who are very passionate about the products they sell.
If your looking to quit smoking, we highly recommend checking out their website and the gear that they stock: www.clubvape.org
---
Zukis Gift's Logo gets a fresh new look!
January 13, 2017
As part of the (in-progress) development of the Zuki's Gift online store, and with their existing logo needing work, we worked tirelessly to produce a reimagined logo to suit the purpose! A massive thank you to our graphic designer Amanda for putting in a big effort and turning it around so quickly, professionally and of such high quality.
---
OHANA Intimates Launched!
December 25, 2016
A cheeky sister site to OHANA Swim was developed to launch a new womens intimates product line. Whilst pushed for a tight turnaround, the project went smoothly from start to finish. It was a fantastic experience to get to know Jodie and the team over at OHANA Intimates.
Check out the OHANA Intimates website via www.ohanaintimates.com
---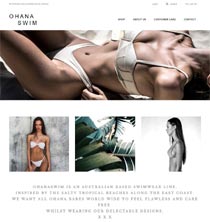 OHANA Swim Launched!
November 5 2016
ohanaswim.com.au has officially launched and we couldn't be prouder with the results. Head over to OHANA swim, check it out and grab everything you need for summer!
---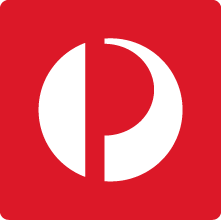 We are an Official Australia Post 3rd Party Integrator
September 10 2016
We are proud to announce that we have become an offical Australia Post 3rd Party Integrator, and are excited to be recognised for all the hard work we have put into delivering smart automated solutions for Australia Businesses.
WebDev is looking forward to building this relationship and leveraging their increasing API's for the benefit of our clients.
---
Brand Name Toys!
July 5 2016
We recently helped launch a full stack ecommerce platform for Brand Name Toys.
Check out their new website here: http://www.brandnametoys.com.au/
---
Bilpin Resort has been revamped and relaunched
Feb 23 2016
With the help of the amazing team over at GDBA, we are proud to release the revamped Bilpin Resort website. Bilpin Resort is nestled upon 43 picturesque acres within the core of Bilpin apple country, offering a location with views that have to be seen to be believed and personal service that is matched by no other. A big thank you to Amanda for involving us in this exciting project!
Check out their new website here: http://www.bilpinresort.com.au/
---
Officially now a BigCommerce Technology Partner
Feb 7 2016
It's a great day for us here at WebDev as we are now recognised as an official Bigcommerce technology partner. Bigcommerce is a powerful platform and a pioneer in the field of e-Commerce with more than 50,000 e-Stores across continents. For more information on BigCommerce and it's solutions, please visit: http://www.bigcommerce.com/
---
TorQ Design Website Launched
Aug 18 2015
TorQ Design are an awesome team of creative photographers, who are passionate with design and other creative things. WebDev was recently involved in setting them up with their brand new website which was recently launched: http://www.torqdesign.com.au/
---
BigTee Clothing Website Launched
Aug 11 2015
BigTee Clothing was recently created through frustration of trying to find tee shirts and casual shirts for big men! WebDev is proud to have been a part of this ecommerce project. Good luck with your venture BigTee!
Head over to BigTee and checkout their range of plus size clothing!
http://www.bigteeclothing.com.au/