Providing quality solutions for over 15 years
Looking for developers which can provide real solutions? we specialise in out-of-the-box problem solving, and are always keen to take on new challenges. As your strategic partner, we offer tailored solutions that streamline and automate your business operations.
---
I was highly impressed with the outstanding customer service and quality plugin from the team at Website & Internet Development and would recommend them to any business looking for a solution for Wordpress/Eparcel. Great Job Thanks
Carol Brunswick, Abdomend in Australia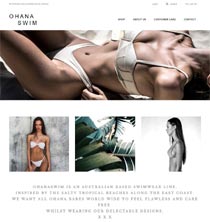 OHANA Swim Launched!
November 5 2016
ohanaswim.com.au has officially launched and we couldn't be prouder with the results. Head over to OHANA swim, check it out and grab everything you need for summer!
---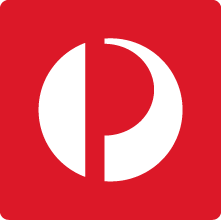 We are an Official Australia Post 3rd Party Integrator
September 10 2016
We are proud to announce that we have become an offical Australia Post 3rd Party Integrator, and are excited to be recognised for all the hard work we have put into delivering smart automated solutions for Australia Businesses.
WebDev is looking forward to building this relationship and leveraging their increasing API's for the benefit of our clients.
---
Brand Name Toys!
July 5 2016
We recently helped launch a full stack ecommerce platform for Brand Name Toys.
Check out their new website here: http://www.brandnametoys.com.au/
---
Bilpin Resort has been revamped and relaunched
Feb 23 2016
With the help of the amazing team over at GDBA, we are proud to release the revamped Bilpin Resort website. Bilpin Resort is nestled upon 43 picturesque acres within the core of Bilpin apple country, offering a location with views that have to be seen to be believed and personal service that is matched by no other. A big thank you to Amanda for involving us in this exciting project!
Check out their new website here: http://www.bilpinresort.com.au/
---
Officially now a BigCommerce Technology Partner
Feb 7 2016
It's a great day for us here at WebDev as we are now recognised as an official Bigcommerce technology partner. Bigcommerce is a powerful platform and a pioneer in the field of e-Commerce with more than 50,000 e-Stores across continents. For more information on BigCommerce and it's solutions, please visit: http://www.bigcommerce.com/
---
TorQ Design Website Launched
Aug 18 2015
TorQ Design are an awesome team of creative photographers, who are passionate with design and other creative things. WebDev was recently involved in setting them up with their brand new website which was recently launched: http://www.torqdesign.com.au/
---
BigTee Clothing Website Launched
Aug 11 2015
BigTee Clothing was recently created through frustration of trying to find tee shirts and casual shirts for big men! WebDev is proud to have been a part of this ecommerce project. Good luck with your venture BigTee!
Head over to BigTee and checkout their range of plus size clothing!
http://www.bigteeclothing.com.au/